I got my second SP10 package in the mail yesterday. All I can say is, WOW. Here's what I found inside: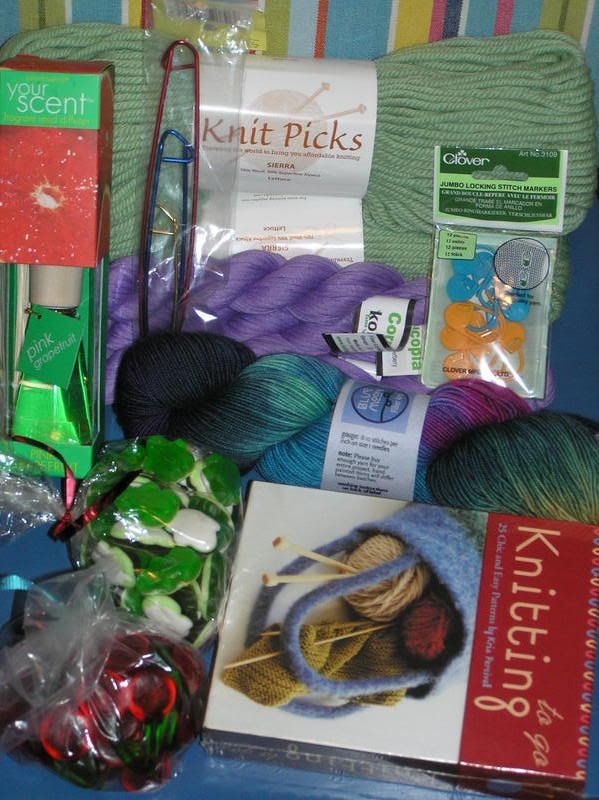 I told you it was awesome. Inside I found lots of goodies: three skeins of cornucopia yarn (100% corn!!!), which is super soft; two skeins of sierra, an alpaca/wool mix, a skein of SOCKS THAT ROCK!!!; lots of nut-free gummies; stitch keepers, huge coil-less pins (I have the small version of these and I LOVE them); Knitting To Go, a pack of patterns on cards; and a pink grapefruit diffuser, which I totally almost bought a couple weekends ago (yay!). I am crazy spoiled. I have been crazy spoiled by both secret pal exchanges I've participated in. I am lucky, and I know it.

Here's a close-up of the socks that rock, which truly do. I am in love with this colorway too, which is Chapman Springs.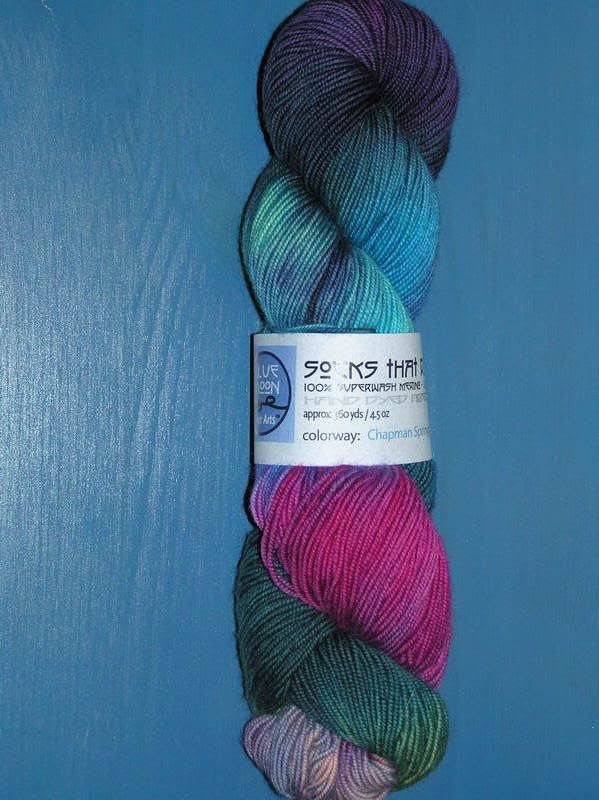 I squeeled and held the yarn up to my face as soon as I saw it. Josh got a very strange look on his face when he saw this, and finally told me he thought it was wierd. He just doesn't understand how long I've yearned for a skein of STR. I still love him though.

And here's a photo of Marley, pouting, for good measure: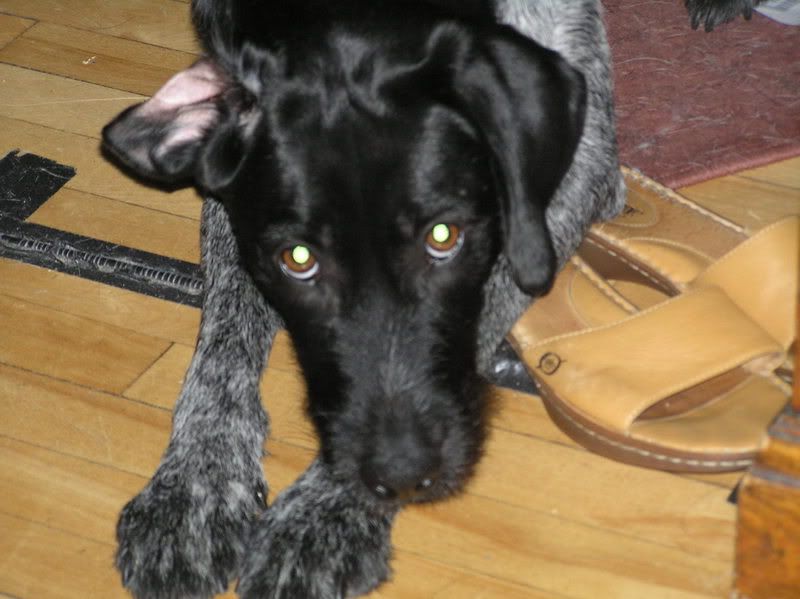 He's sad because I won't let him play with my STR.