Ooooh, I am SO lucky!!!

I got my first SP10 package yesterday. Here's what was inside: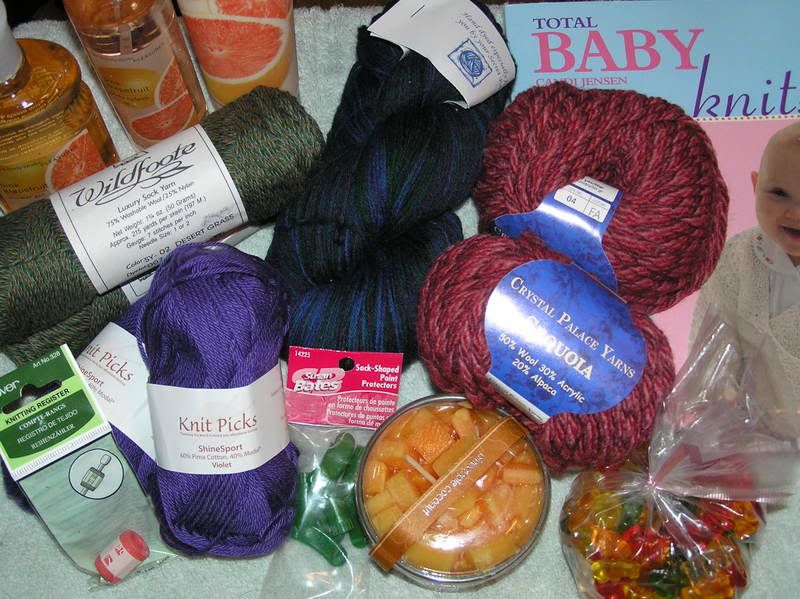 That's right! Seven (7!!!) skeins of yarn!!! Including, one skein of my pal's very own handpainted sock yarn. It's beauteous. Also included were a baby knits book, candy (only one is pictured because one is in my tummy), a couple notions, a yummy pineapple coconut candle, and a bunch of Bath and Bodyworks stuff in my favorite scent, grapefruit!

I cannot even begin to describe how excited and spoiled I am...