Oh man, have I been spoiled! I got my package today and opened it to find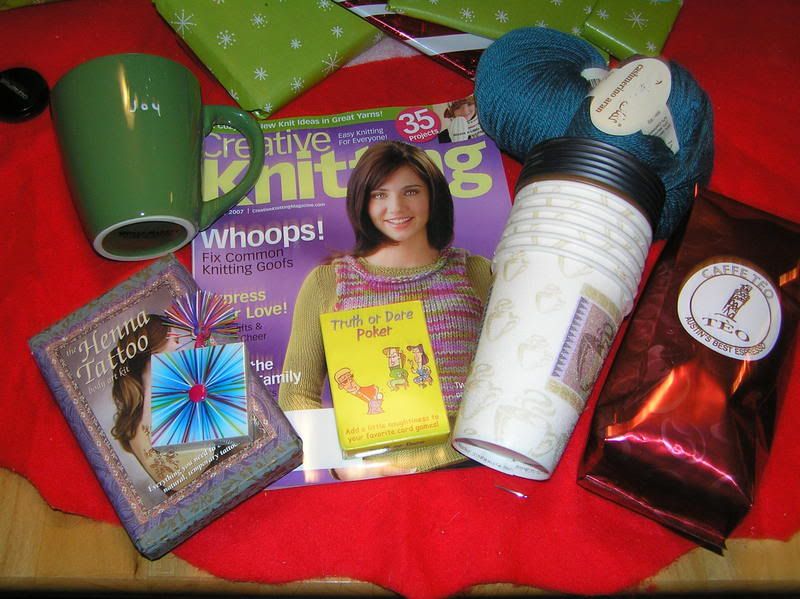 A new magazine, two skeins of Debbie Bliss Cashmerino Aran in my favorite color, a henna tattoo kit, some amazingly delicious smelling coffee from an Austin coffee shop, some hilarious truth or dare playing cards, a fun new measuring tape, a beautiful green mug, and some take-out coffee cups (hee!).

Thank you so much Lianne!!!


Coming soon... Pics of my latest SP9 package. I got the package a few weeks ago, but due to the aforementioned monitor problems have not had a chance to upload them.