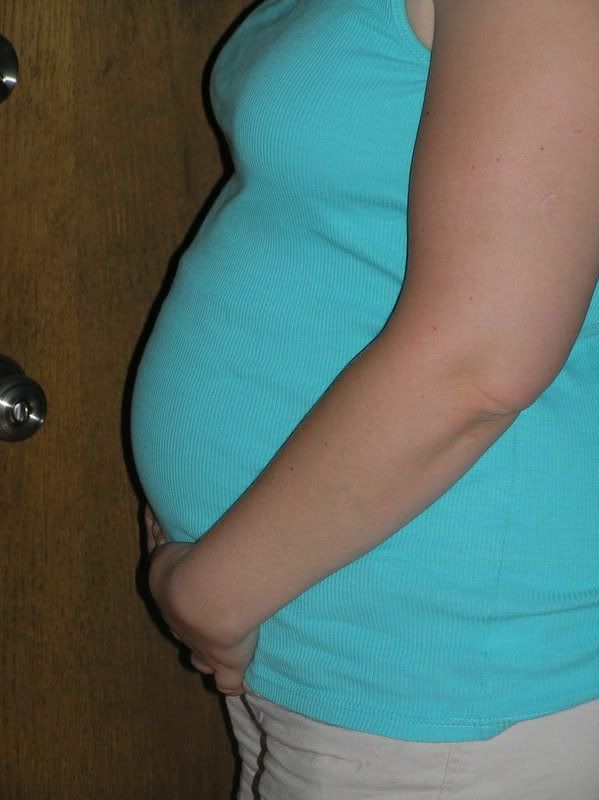 I'm totally bigger. And I can really feel it. One night last week ke was kicking me quite a bit and Josh put his hand on my belly to feel the kick. The little guy kicked pretty hard and Josh actually whipped his hand away, looked at me very surprised and said, "that was hard!" I laughed and told him, I know, since I can feel it too. It was so funny and cute though how shocked Josh was by the distinct feeling of a kick. He'd felt him kick one other time, but it was pretty light.

I worked on the nursery this weekend. We bought a dresser/changing table at Ikea and some wall decals, so we wouldn't have to put a bunch of stuff on the walls. The decals come off easily, so they won't bother our landlord. I think they look awesome.




When the room is finished, I'll take some pics to post here. Right now, though, it's kind of a mess other than the crib area.